Josiah began pre-school today. He was super excited about going and didn't seem nervous at all about being left.
He knew EXACTLY what he wanted to wear when he got out of bed. There was no hope of persuading him to something a little nicer for the first day of school. The boy is obsessed with
loves his clothes
and always has a opinion on what he will be wearing.
Sometimes he lets me pick out the shorts or pants......sometimes.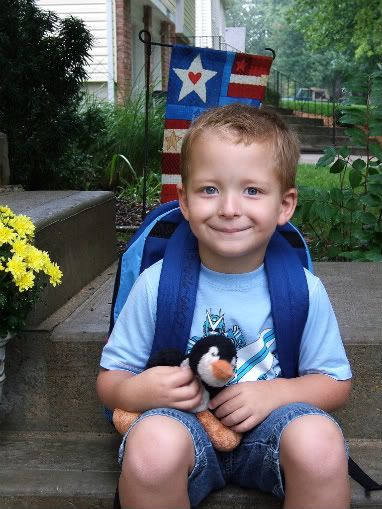 We talked about how I would come get him in a couple hours and that he would meet lots of new friends, sing songs, have a snack etc. He seemed unfazed by the thought of me leaving him.....huh.
It would have been nice if he could have shown a little bit of separation anxiety....just a little, not enough to make a scene or anything....just a little.
uh.....nothing, not even a glimmer.
I left him in very capable hands playing with the dried corn in the play table. He looked way too big to be my baby.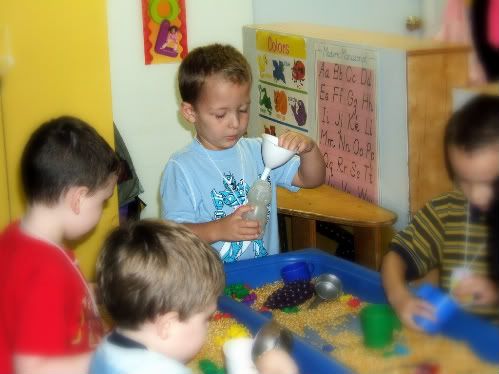 When I picked him up he came bounding out the door with a huge grin on his face.



He said he had "a great time".





I told him "I missed you"





He said "awe, that's nice...I didn't miss you"
my heart sank.
I'm sure he was just too busy to notice I wasn't there
.